Nome di città, aeroporto, regione, punto di riferimento o struttura

1 camera, 2 adulti, 0 bambini
Tutte le strutture a Pavia
La Marchesina - Five Bedroom
Strada Casalnoceto, Rivanazzano, Pavia 27055, Lombardia, Italia
Mostra sulla cartina
5 km from Salice Terme: Large country house "La Marchesina", surrounded by fields. 5 km from the centre of Salice terme, 5 km from the centre of Voghera, 3.5 km from the centre of Rivanazzano Terme, in a quiet, sunny position, in the countryside. For shared use: property 23 ha. Private: large garden 3'000 m2 with lawn and trees. Tennis, table tennis. In the house: central heating system, burglar alarm system, heating available only from 15.10. to 15.04.. Roofed, parking. Shop 5 km, grocery 3.5 km, supermarket 3.5 km, restaurant 3.5 km, bus stop 2.5 km, railway station 5 km, outdoor swimming pool 3.5 km, indoor swimming pool 5 km, thermal baths "Rivanazzano Terme" 3.5 km. Golf course (9 hole) 6 km. Nearby attractions: Serravalle Outlet 40 km, Pavia 30 km, Milano 65 km, Piacenza 65 m. Please note: car recommended. The owner lives on the same property. 8-room semi-detached house 450 m2 on 2 levels, antique and tasteful furnishings: entrance hall. Large living room with open-hearth fireplace and TV (flat screen). Dining room. Studio. Large kitchen (oven, dishwasher, microwave) with dining table. Sep. WC. Upper floor: 1 room with 1 bed. 1 room with 3 beds. 2 double bedrooms. 1 room with 2 beds. 2 baths/bidet/WC. View of the garden. Facilities: washing machine, iron, hair dryer. Internet (WiFi, free). 2 pets/ dogs allowed. Mandatory Fees paid on arrival: Breakage deposit in cash - 300.00 EUR fixed price Final cleaning - 12.00 EUR per person
Mostra di più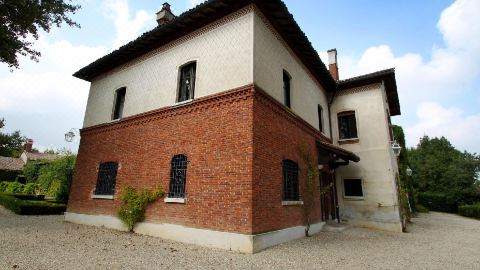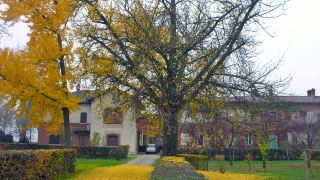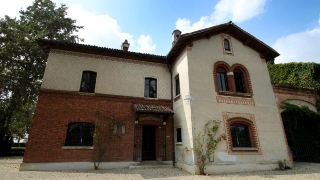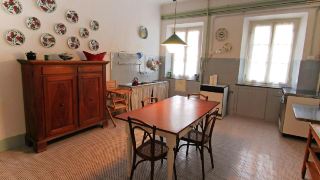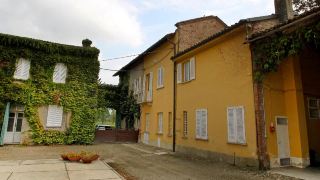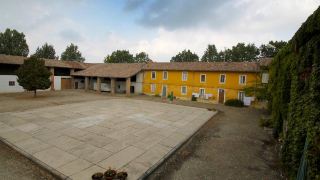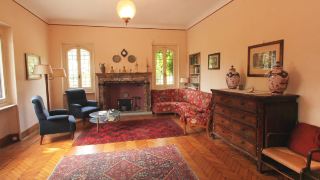 · · ·
Non ci sono ancora recensioni per questo hotel
Mostra questa struttura sulla mappa
Camere
Regolamento
Strutture e servizi
Regolamenti della struttura
Check-in e check-out
Check-in
dopo le ore 15:00
Check-out
prima delle 10:00
Parcheggio
Parcheggio disponibile (a pagamento)
Animali domestici
Animali domestici non ammessi
Requisiti di età
L'ospite che effettua il check-in deve avere minimo 18 anni.
Descrizione della struttura
5 km from Salice Terme: Large country house "La Marchesina", surrounded by fields. 5 km from the centre of Salice terme, 5 km from the centre of Voghera, 3.5 km from the centre of Rivanazzano Terme, in a quiet, sunny position, in the countryside. For shared use: property 23 ha. Private: large garden 3'000 m2 with lawn and trees. Tennis, table tennis. In the house: central heating system, burglar alarm system, heating available only from 15.10. to 15.04.. Roofed, parking. Shop 5 km, grocery 3.5 km, supermarket 3.5 km, restaurant 3.5 km, bus stop 2.5 km, railway station 5 km, outdoor swimming pool 3.5 km, indoor swimming pool 5 km, thermal baths "Rivanazzano Terme" 3.5 km. Golf course (9 hole) 6 km. Nearby attractions: Serravalle Outlet 40 km, Pavia 30 km, Milano 65 km, Piacenza 65 m. Please note: car recommended. The owner lives on the same property. 8-room semi-detached house 450 m2 on 2 levels, antique and tasteful furnishings: entrance hall. Large living room with open-hearth fireplace and TV (flat screen). Dining room. Studio. Large kitchen (oven, dishwasher, microwave) with dining table. Sep. WC. Upper floor: 1 room with 1 bed. 1 room with 3 beds. 2 double bedrooms. 1 room with 2 beds. 2 baths/bidet/WC. View of the garden. Facilities: washing machine, iron, hair dryer. Internet (WiFi, free). 2 pets/ dogs allowed. Mandatory Fees paid on arrival: Breakage deposit in cash - 300.00 EUR fixed price Final cleaning - 12.00 EUR per person
Quali sono gli orari di check-in e check-out presso La Marchesina - Five Bedroom?
L'orario del check-in è dopo le ore 15:00 e l'orario del check-out è prima delle 10:00.
È possibile parcheggiare presso La Marchesina - Five Bedroom?
Sì, La Marchesina - Five Bedroom è dotato di parcheggio.
Quanto costa pernottare presso La Marchesina - Five Bedroom?
I prezzi di La Marchesina - Five Bedroom sono soggetti a variazione in base a date, regolamento dell'hotel e altri fattori. Per vedere i prezzi seleziona le date per cui vuoi prenotare l'hotel.
Dove si trova La Marchesina - Five Bedroom?
L'indirizzo dell'hotel è Strada Casalnoceto, Rivanazzano. L'hotel si trova a 28,71 km dal centro della città.
Non hai ancora trovato quello che cercavi?